Choose from:
Wild Mushroom, Avocado Cream, Mango Salsa
Cornmeal Dusted Catfish, Red Cabbage Slaw, Mango Salsa
Jerk Chicken, Red Cabbage, Pickled Ginger
Limited quantities.  Served in the bar area. 
Chips & Salsa or Guacamole $6
White corn tortilla chips and choice of house made plum tomato salsa or forked crushed avocado
Classic Margarita or Michelada $8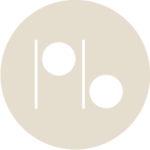 Two tacos is great, but 3 tacos? ¡Hay Caramba! We've put some soul on these tortillas.